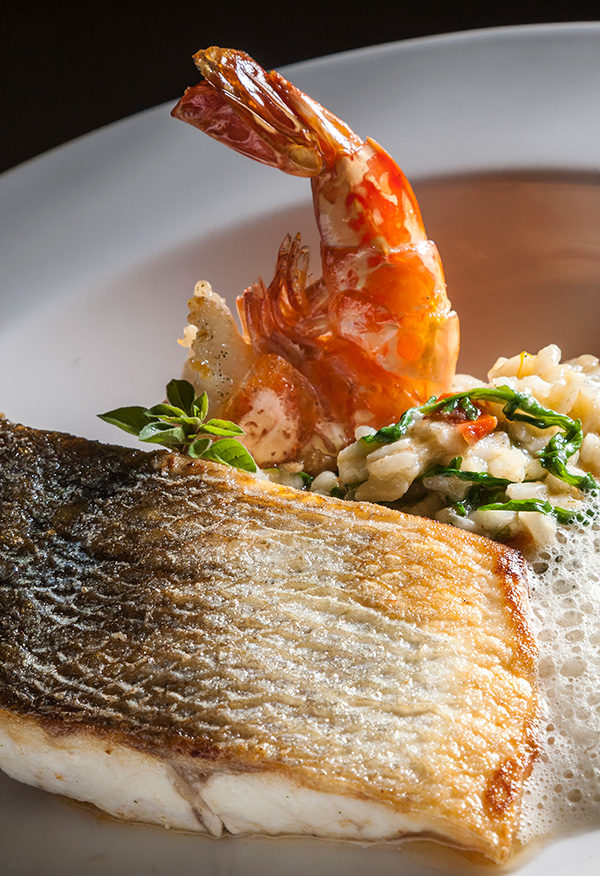 The
restaurant
In our kitchen we only use fresh, high-quality products which are carefully prepared. Most of our ingredients are home grown or otherwise locally sourced. Join us and enjoy delicious dishes of haute cuisine in the atmospheric dining environment of Schloss Farrach.
For me, cooking is a sensual labor of love.
Regional and modern cuisine
In the kitchen, our basic principles are as follows:
We strive to preserve and reinterpret traditional cuisine and culture since we deeply care about the health of man and nature.
We take advantage of the seasons and we constantly broaden our horizon by carefully processing the seasonal fruits of nature's richly laden table. Culinarily we never settle, but we steadily seek to improve our foods.
Our menu mirrors our own interpretation of the region.
Exclusive gifts
Restaurant vouchers
For special occasions or for simply saying "thank you". Treat your family and friends to a restaurant gift voucher.
Am I allowed to eat this?
Although my style and materials may have changed over the years, my inspiration still stems from nature's various tastes and flavours. The ideas for great dishes come to me when I see a freshly caught saibling, feel the skin of just picked mushrooms or smell the many herbs and plants in our garden.
In the kitchen, I turn those ideas into practice and create veritable pieces of art on the plates.
This may be the reason why some of our guests ask us: "Am I even allowed to eat this?"
Our own restaurant
My flaming passion for cooking started building up when we opened our own restaurant in Zeltweg. It seems that I must have inherited my ambitious character from my great-grandmother who herself worked as a chef in Bad Gastein during the time of the Austrian Empire. During my years of training, I acquired all the skills necessary for managing my own gourmet restaurant. We have been running our restaurant for more than twenty years now and I still enjoy working in the kitchen daily.
Awards
Gault Millau Austria: 2 toques (since 2005)
A la Carte Austria: 3 stars
Guide Michelin Austria: Bib Gourmand
Falstaff Guide Austria: 2 forks
Recommended restaurant by Slow Food Austria
Member of the Kulinarik Styria businesses since 2009
Unsere Öffnungszeiten
Tuesday
5.30pm – 11pm
Kitchen
6pm – 9pm
Wednesday to Saturday
11am – 2.30pm
5.30pm – 11pm
Kitchen
12am – 1.30pm
6pm – 9pm
Sundays and public holidays
11.30am – 4pm
Kitchen
12am – 3pm
We kindly request that you make a reservation in advance
Via Email or telephone
03577 / 25 257